>
3lb package with Italian queen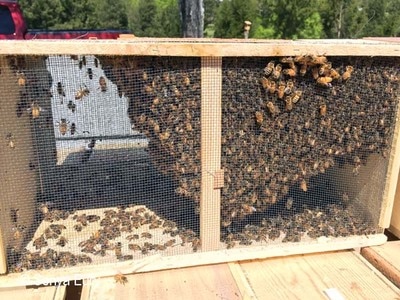 3lb package with Italian queen
SKU:
$110.00
$110.00
Unavailable
Pick up date Sunday, April 8th, 2018 ​

​​* Please read before placing your order.****
By placing your order, you are agreeing to the terms below:
3 lb Honeybee Package with a naturally mated Italian Queen - $110 each
(This is an average weight and may vary slightly.)

Local Pick up Only – NO Shipping
*All bee packages are for pickup at our location only.
*Once we receive payment, you will receive an order confirmation email
with pick-up details.
*The pick-up date may change due to weather conditions beyond our
control, but you will be notified of such.
*No refunds for no shows.
*The bees will become your responsibility at the time of pick-up.

**Bees may also be purchased in person at the shop at
737 Irish Potato Rd, Concord.